So you've seen this ad somewhere, maybe on Facebook, that says that making an online store can bring you success easily- especially at this time of crisis.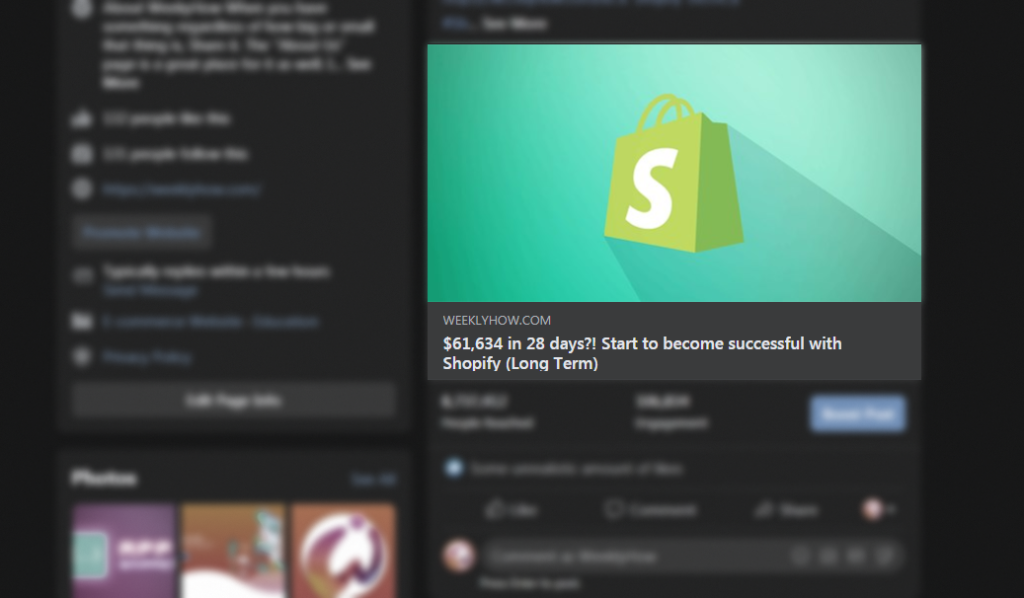 There's no doubt that Shopify is one of the best eCommerce platforms that help merchants create an online store in just very few steps.

However, should you really start a Shopify store in 2021?
The answer is yes. In fact, 2021 is the best year for you to start an eCommerce business. Why? because everyone is staying indoors browsing the internet and maybe doing online shopping.
If this is your first time and you have no idea what is an eCommerce then you may have to take a few more days or even weeks to do some research about building a successful Shopify store. In fact, I've studied eCommerce and Shopify for 12-months just to understand how it works and now I'm earning $2,305/monthly.

Don't worry, we're going to guide you through the basics and hopefully, you'll understand what it is like to work as a Shopify store merchant.
Creating a Shopify Dropshipping store in 2021?
I've recently tried if Shopify dropshipping still works in 2021. Here's my research:
Getting Started
Before you start building an online store, know that there are two possible outcomes to your business, success, and failure. Duh.

Like in most things, success happens if you truly know what you're doing and you're putting every time you have to your business. However, there are also instances that even if you believe that you know what you're doing and you're putting most of your time to your business, failure still comes and destroys your business.

Why are we mentioning these?

Most starters often think that eCommerce is an easy money maker or a very easy way to get success. That's not true at all. Building an online store takes a lot of work, time, money, and patience.

But if you truly feel confident then keep on reading as we'll cover more topics about building a Shopify store.
How much $$$ do you need to start a Shopify store?
You've probably heard somewhere that you'll only need a few dollars to start a Shopify store. If that 'few' dollars means $50, then no, that will never take you somewhere. Yes, you can build an online store with that amount but it won't bring you any profit at all.
Short answer, you'll need an amount of $2000 or more.

But to be honest, the amount you need will depend on the niche of your Shopify store.
Why do you need that much money?
The reason why you need to have as much money as you possibly can is because you'll be paying for the following fees:
Not only that, but you'll also have to pay for other services like web designs, logo designs, photography, and more. Especially if you can't do those things by yourself.

Hopefully, everything made sense to you now that building an eCommerce business takes a lot of time especially if you're doing it all by yourself.

For the Shopify fee, you'll most likely spend $50 max especially if you just picked their basic plan. Shopify also offers the following plans:
| Features | Basic | Shopify | Advanced |
| --- | --- | --- | --- |
| Online Store | ✓ | ✓ | ✓ |
| Unlimited Products | ✓ | ✓ | ✓ |
| Sales channels | ✓ | ✓ | ✓ |
| Staff members | 2 | 5 | 15 |
| Discount codes | ✓ | ✓ | ✓ |
| Abandoned cart recovery | ✓ | ✓ | ✓ |
| Transaction fees | 2.0% | 1.0% | 0.5% |
| Professional reports | | ✓ | ✓ |
| Advanced report builder | | | ✓ |
Transaction fees
For the transaction fees, if you're using the basic plan then you'll have to pay their processing fee of 2.0% per transaction. Notice that the more you upgrade your store Shopify plan, the lesser transaction fee you'll have to pay. Some people might think 2.0% is low but it's actually very high and so you should upgrade to Shopify once you earn a good profit.
Plugins
For the plugins, you may have to install Shopify apps that may charge you monthly. If you're just starting, then look for the free ones like Oberlo.
Promotion fees
Promotion fees. You'll mostly spend all of your money on promotions like advertising or paying someone to promote your brand. This is the best way to get a profit.
How to start a Shopify store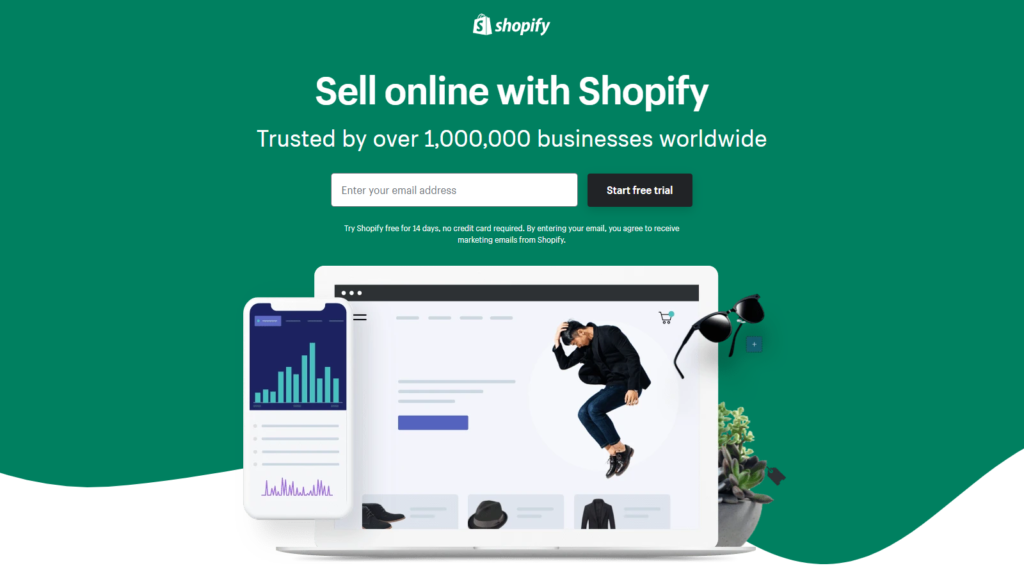 Now that you have an idea of what it's like to manage a Shopify store, let's actually get started creating your Shopify store.

The first step to create a Shopify store is to obviously sign-up. Click the button below and get your free 14-day trial with Shopify.
It's best to use this 14-day trial to study and roam around the system of Shopify. We suggest you learn as fast and much as you can because your time is very limited.
Store settings
For the first day, you should set up your store, payment methods, domain name, etc.

You should also start adding your products to your store through the product page. If you have a lot of products to sell, make sure you compile them into collections.
Store design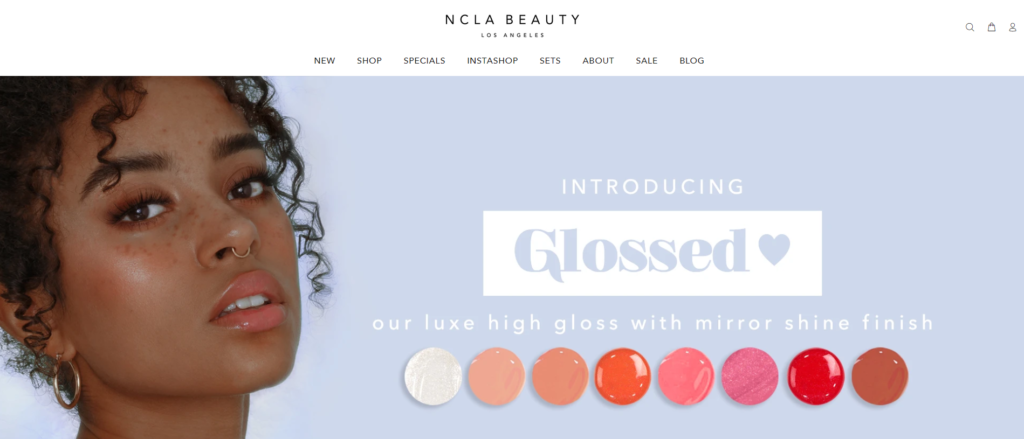 For the next 2 days, you should have your online store designed and ready to be published.

Most starters use the Debut theme but if you have a little knowledge with HTML/CSS, then we highly recommend you customize your store especially its colors and text fonts. Make sure everything blends together. If you're looking for a store-design inspiration, we have made a list of the successful Shopify stores that you can look up to. They have great designs that you should definitely try to get inspired by.

It's very important to make your store design as user friendly as possible and it should also have a personality. Do NOT bombard your store with too many Shopify apps as it will not only annoy your customers but also slow down your online store.

If you're looking for Shopify app recommendations, we recommend the following apps:
Promoting your brand
The last 10 days should be the time you are promoting and selling your products.

There are many ways to promote your products.
Advertisement
For Facebook ads, it's best to keep your ads optimized otherwise you'll end up spending a LOT of money. Make sure to target the people that are actually looking for your products. Same with Google Ads, although you'll barely use Google Ads. Honestly, personally speaking, skip using Google Ads. It's expensive and not really effective for Shopify stores.
Instagram Pages
For Instagram pages, you'll have to prepare a few things. An HD video/image, depending on where you want your video to be posted (Instagram story or feed).

And of course, the cash to pay the page for promoting your video. Just make sure that they add the link to their bio.

The cost for this kind of promotion depends on the following of the page. The higher the follower, the higher the price. But be careful! A lot of Instagram pages have fake followers so make sure to check if their followers are actually active and interacting with the page's posts.
Email Campaigns
Another way to get more sales is by using emails. When you want to notify your customers that you have a promo sale, sending them an email is the best way to do it.

Getting an email subscription is actually very easy. Luckily, there are hundreds of free Shopify apps that offer this kind of promotion.
Last day of trial
The last day of the 14-day trial should be the day that you decide if you're going to keep the store or not. Otherwise, you'll have to pay for the first month and you'll have no choice but to keep going.
If you don't have a product, then you'll probably end up doing a dropshipping. If you don't know what it means, it means that you'll be selling products that are not in your hands. Once a customer purchases from your online store, you'll have to buy the product from the wholesaler/retailer and they will take care of the delivery to the customer. We created a course on how you can create a dropshipping store for free.
Conclusion
There's no denying that 2021 made our lives difficult. A lot of people lost their jobs and maybe you're one of them and now you're looking for an opportunity to earn a profit through Shopify. Yes, Shopify is definitely worth a try this 2021 especially that you can't go out and find a new job. It might be scary to take risks but you'll never know if you don't try. Luckily, Shopify offers a 14-day trial so you can try eCommerce without risking any money.

Hopefully, this guide gave you an idea of what it is like to work as a Shopify store merchant or drop shipper.

We truly wish that your Shopify store become successful. Good luck!