Building yourself an online business can sometimes be intimidating. There are so many things to consider and so many things to deal with, like how to make sure that you won't get bankrupt. However, those are just the common things you tend to think of when you start a business.
So let's just put that aside and think in a positive way. Let's think that the online business we're about to create will also hit the chart.
Do you have plans on building your own dropshipping store using Shopify? If so, then we have written an article for that where we will be guiding you step by step on how to build your very first Shopify dropshipping store using Oberlo. You can click the link below to start building:
We all need inspirations, like our family or loved ones, our friends, or even our competitors. In this article, we'll be giving you the Shopify stores that you can use as your inspiration.
Find Popular Shopify Stores with myip.ms
If you're personally looking for the best Shopify stores that are popular, you may visit Shopify's official web blog. They provide their own top list of popular Shopify stores. However, if you actually want to see by its popularity worldwide then you may follow these steps to see the most popular Shopify stores.
The web design of this Shopify store is so simple, yet eye-catching. From its header to footer, everything is simple and because of that, it's much easier to navigate their website.
Unconditional is selling items like menswear, womenswear, homewear, and lookbooks. They describe themselves as "a winning combination of the laidback and the edgy".
Many costumers loved their shop as well as their items due to it being well made, unique and edgy. You may use this Shopify store as your inspiration especially the store design.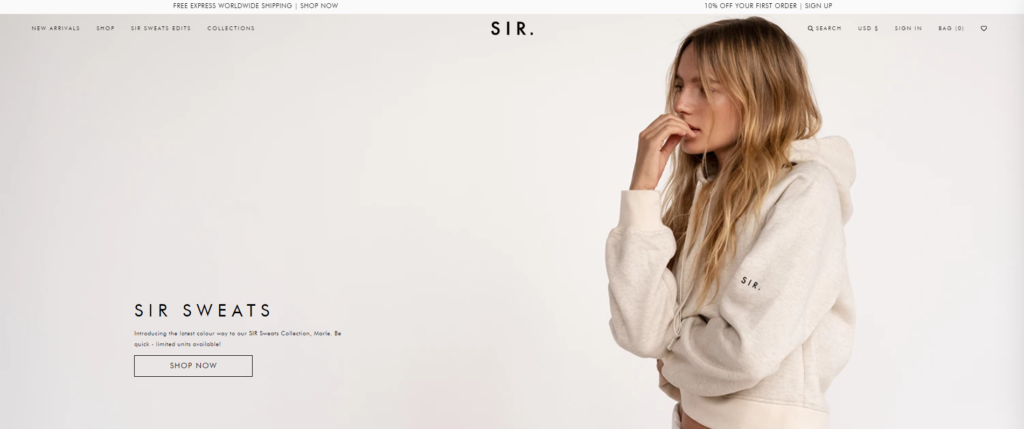 This is the type of Shopify store that'll make you look for more photos. Its design is more like a fashion blog due to its big and serene photographic style in the background. When you visit SIR's website, you will notice that there is a hoverable button over images which redirects you to the product page. This strategy will increase their sales more and if you're planning on making a clothing store, then this could also help you get more sales.
There's definitely not much Shopify stores that is under the food niche. If you're looking for a inspiration related to selling foods, then Partake Foods is one of the good Shopify stores to look up to. Partake offers mostly cookies in different shapes and flavors.
If you like cooking, then this is the best time for you to sell your masterpiece online!
This Shopify store offers clothes for babies and kids. Its store design is adorable and that'll make the costumer look for more items.
Using this Shopify store as your inspiration, especially if you are in the same niche. It will absolutely attract costumers like parents and grandparents.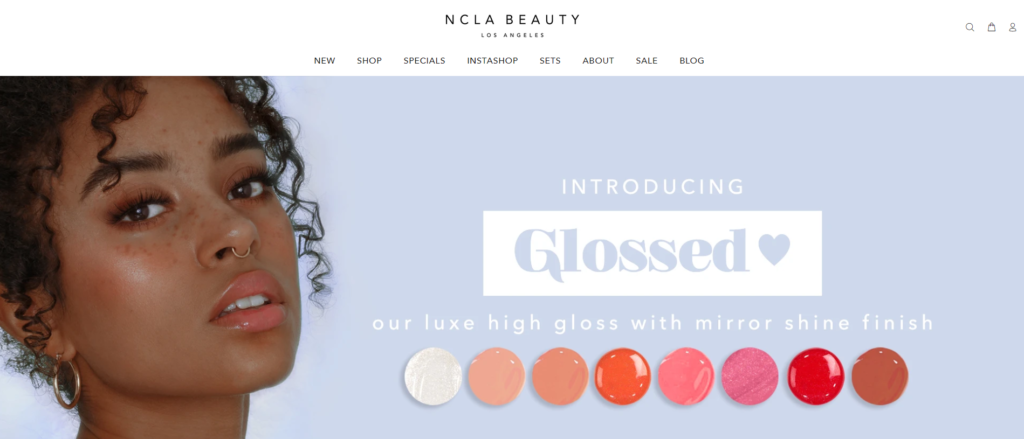 NCLA was founded in 2008 in Downtown Los Angeles with an offering of the best quality of nail products and other cosmetic products, such as jelly balms and lipsticks. They won so many awards and had so many celebrity customers like Kylie Jenner, Madonna, Nicki Minaj, Ke$ha, Paris Hilton, and many more. They're one of the most successful Shopify stores in the beauty category and I would say that if you're looking for some good inspirations, NCLA Beauty is a good choice for that.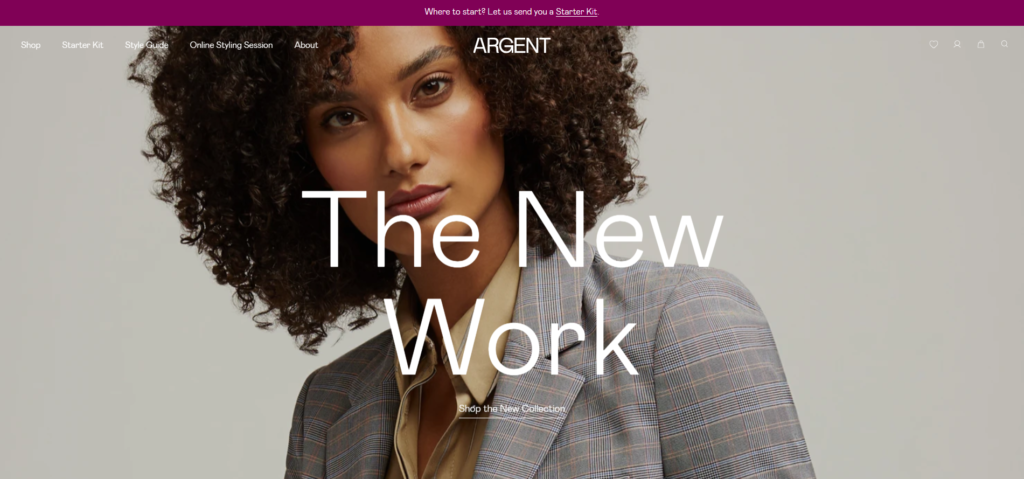 The mission of this Shopify store is to make women look and feel great when they're at work. Their blazers and jackets are very eye-catching and that makes their store design more attractive.
I would say this Shopify store is worth mentioning here. Their store design is very minimal and it blends well with their products. The only thing I would recommend here is by not making your logo that big because Shopify stores are supposed to sell products, not logos. All in all, the rest looks awesome.
This Shopify store is absolutely fantastic. It got a very trendy design that made its way to the list of top 10 exceptional Shopify stores to inspire you.
All we can say is, their creative store design never failed to amuse me. So if you are into a grid-style layout, Chubbies could be your perfect inspiration.
If you don't know who Jeffree Star is, He is an American make-up artist, fashion designer, model, and a content creator on YouTube. If you're interested in seeing him, you may follow him online.
I have really no words on how to describe this Shopify store beside it being absolutely fantastic and eye-catching. The colors in this Shopify store really fits its brand, so if you're in the same category, using colors will absolutely make your Shopify store stand-out.
I still don't have a store. How do I make a Shopify store?
So you finally have inspiration but you still don't have a store? Well making your own Shopify store is pretty easy and can be done in less than 15 minutes. You may follow these steps to guide you through.
How many Shopify stores are successful?
There is definitely no exact number of 'successful' Shopify stores. How do you define a successful Shopify store? When a store earns a thousand dollar profit? Half a million? or more?
If that's the case then there's probably only 20% of Shopify stores that earns that much of a profit.
Not so much right?
Well there are many reasons why a Shopify store could fail:
Conclusion
Looking for inspiration is not a bad thing. In fact, it keeps you active to work on your own Shopify store. But let's not forget the fact that being unique from the rest of these stores by making yourself your own design or style will absolutely help you be remembered by costumers. So go ahead, make your own branding that will make your costumers not forget you.

Though if you're looking for themes that could save you a lot of time, you may follow Shopify's store. They sell hundreds of Shopify themes that could make your store look like one of the stores that are featured in this article.