The Best YouTube to WAV Converter Online [2020]
YouTube viewers often convert youtube videos into a different format especially for the purpose of saving them to their devices. Downloading videos from YouTube and converting them to WAV file is a very simple process.
Today, we'll be showing you the best YouTube to WAV converter online that you can use every day in every device you have.
But first off, let's understand…
What is a WAV file?
WAV (WAVE, or commonly known as WAV file format) is a RAW waveform audio file that is created by Microsoft. Unlike MP3 files, WAV is uncompressed, meaning each part of the WAV file contains not only audio data but also, sample rate, bit rate, and other important data.

That's why WAV files are often used by artists to avoid losing audio quality.
How to Convert YouTube videos to WAV Format?
Converting a YouTube video into a WAV file is can be done in so many ways. One of which is by using YouTube Downloaders. Most of the time, you will only need a URL from YouTube and use it on online YouTube downloaders but there are also instances where you can only upload MP3 files then convert it to WAV.
Best YouTube to WAV converters online
There are hundreds of YouTube downloaders out there that can convert YouTube videos into WAV files but today, we'll only show you the best YouTube Downloader that you can use anytime and anywhere.
YTBTO – Fast Youtube to WAV Converter
YTBTO is one of the well-known YouTube to WAV converters online. It is very easy to use and its backend design makes the converter fast and reliable for converter YouTube videos to WAV files.
Features
How to use
Simply paste your YouTube video URL and click convert.
Select the best quality, format and click download.
YouTube-WAV – Online YouTube to WAV Downloader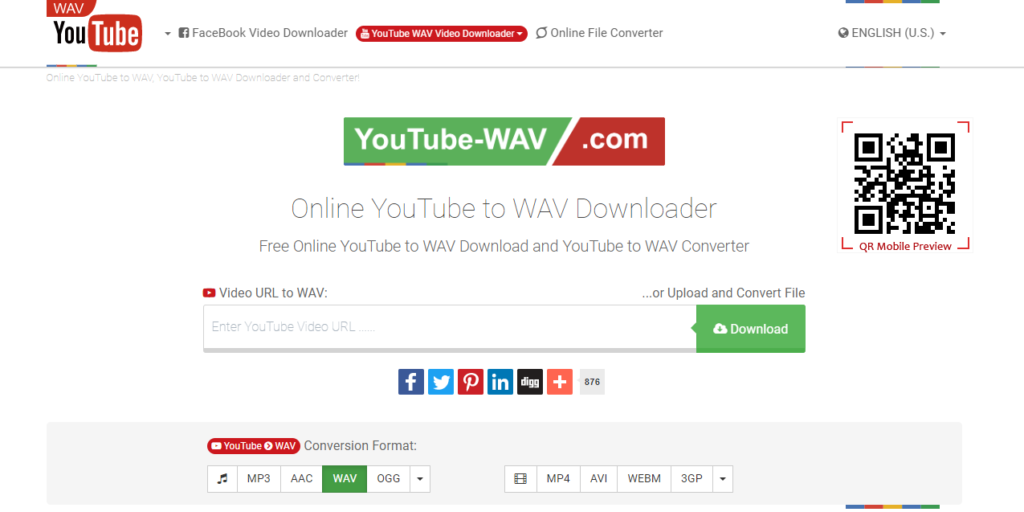 One of the best and most popular YouTube to WAV converter online is the YouTube-WAV. The said converter is straight to the point. No wasting time. With just one YouTube video URL you'll be able to download and convert YouTube videos into WAV and more formats.
Features
How to use
Simply paste your YouTube video URL on the Video URL to WAV textbox and press Continue.
Select the Format (By default, this should be set to WAV).
Press the Download button and wait for several seconds.
After the conversion is finished, you can finally download the converted file.
According to some users, there are cases that the said converter does not work properly. One of the issues being raised is that the converter takes time to convert before you can successfully download the WAV file.

To others, they encounter issues where the downloader does not allow users to download especially based on their location. As of this moment, there is no reason why and how this is happening.
Other downloaders

If in case the featured downloader didn't work for you, you can always use the YouTube to MP3 downloaders that we featured in our previous Best Downloaders Existed.
Conclusion
You may be thinking that downloading YouTube videos to WAV will never give you the highest quality audio at all. We totally agree with that and that's why it's best to download it first using the tools we provided above and then use audio tools like Audacity or FL Studio to master the audio file and re-export it to WAV to successfully have high-quality audio.
Disclosure: This article may contain affiliate links, which means we may receive a commission if you click a link and purchase something that we have recommended.
React to this topic