13 Best Selling WordPress Themes in 2020 (Responsive & Premium)
Are you new to WordPress? Do you find it difficult to choose the best WordPress themes this 2020? Don't worry; we found the best responsive WordPress themes for you! Not only it is responsive but it is also beautifully designed that you won't even look for other WordPress themes for the next few years.
Best WordPress Themes of 2020
Before wasting time, let's take a look at 13 of the best WordPress themes that are responsive and beautifully designed in 2020.
Divi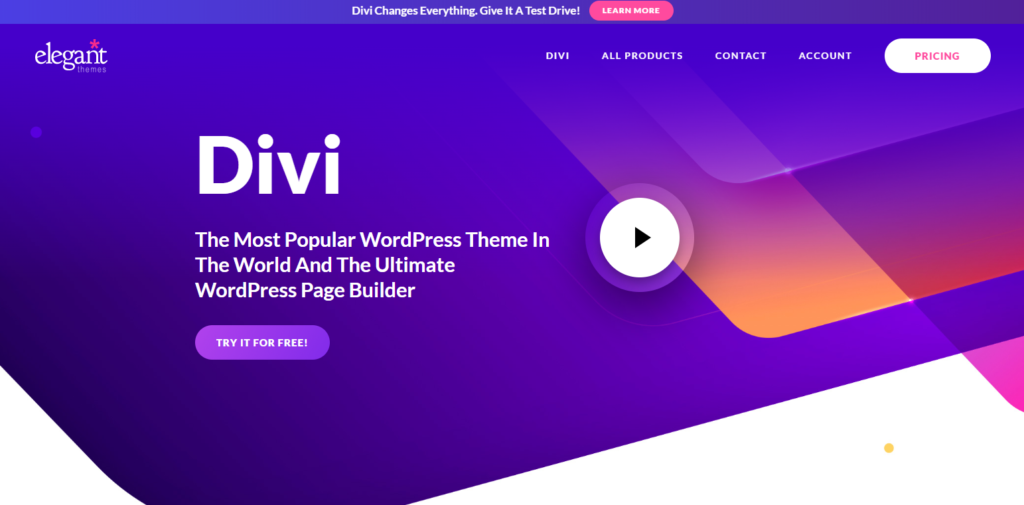 Divi is a WordPress page builder that is very popular in the WordPress community. In fact, it's very popular that it is being used by more than 600,000 users around the globe.

Its drag and drop builder allows you to create a professional-looking website in less than 15 minutes and if you don't feel making a web design from scratch then Divi comes with 20 pre-structured layouts allowing you to start your new project instantly.
Yes, Divi is one of the most used WordPress themes in the market but it's not always perfect. The downside with using Divi is it tends to make your web pages very slow and its code is not SEO friendly. Not only that, if you use Divi and you decided to change themes, it will be very difficult to transfer your content to other WordPress themes.
REHub
REHub is said to be one of the best WordPress themes in the market that offers not only a nice WordPress theme but also a way of generating money through eCommerce.
Like most people say about this theme. This WordPress theme is a money maker. Even Amazon recommends this WordPress theme.
Enfold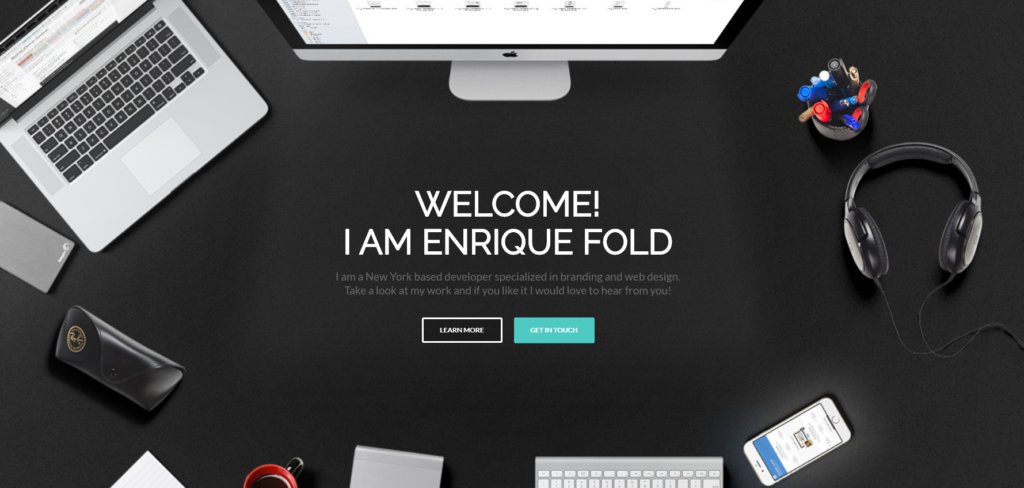 If you're looking for a WordPress theme that is clean, flexible, and fully responsive then you're search is about to be over. Enfold is one of the best themes that is known for having a good reputation in the WordPress community.
This WordPress theme offers a very modern design that can be used for any type of website. Not only that but it also offers plenty of good features such as:
Astra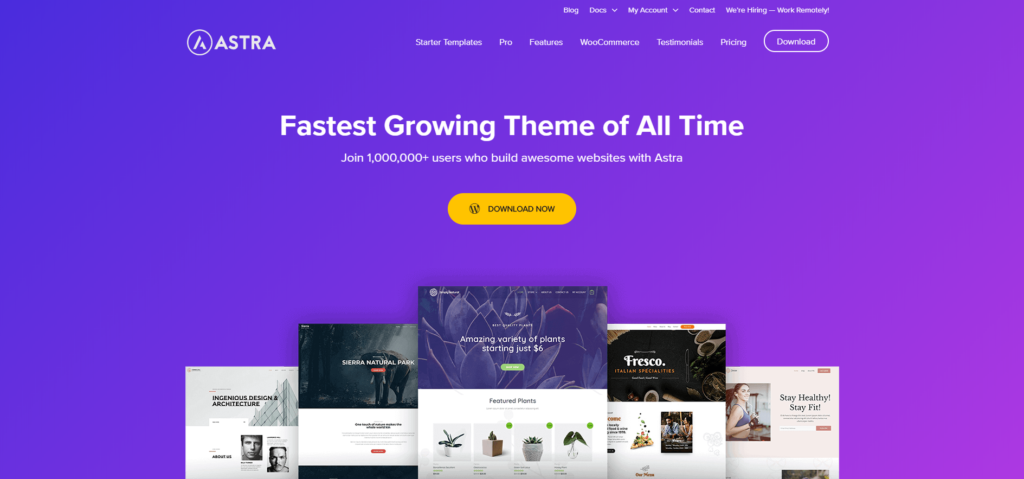 It is one of the popular WordPress themes allowing you to create a customizable WordPress website according to your requirements. Its multiple demos allow you to build a website with a few clicks. Import the demo and build your website according to your services. It can also be integrated with multiple page builders.
Veen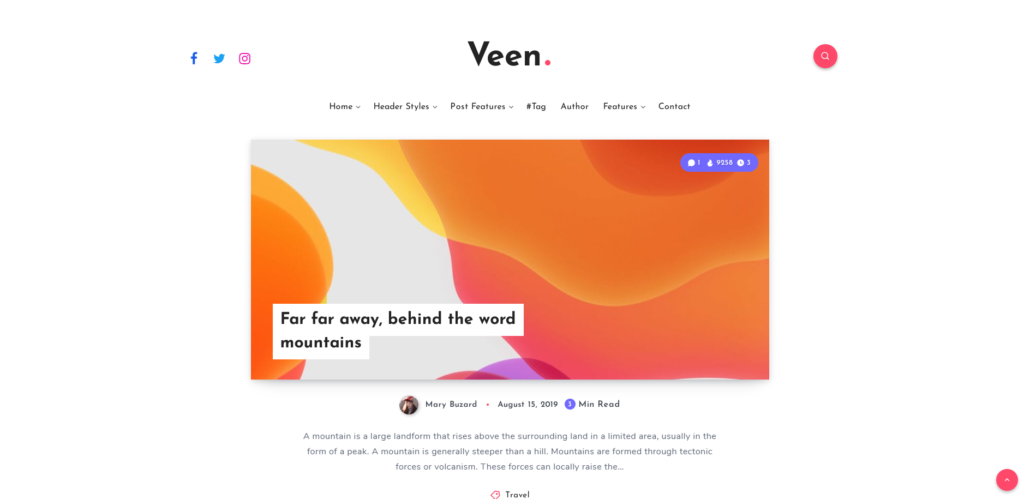 Veen is yet another type of premium WordPress theme that focuses on a modern blog design that are super attractive thanks to its animations. With Veen, website visitors will never have an issue to navigate around your website as it is very organized.
If you are a travel blogger, then this kind of WordPress theme is the best option for you.
Alterna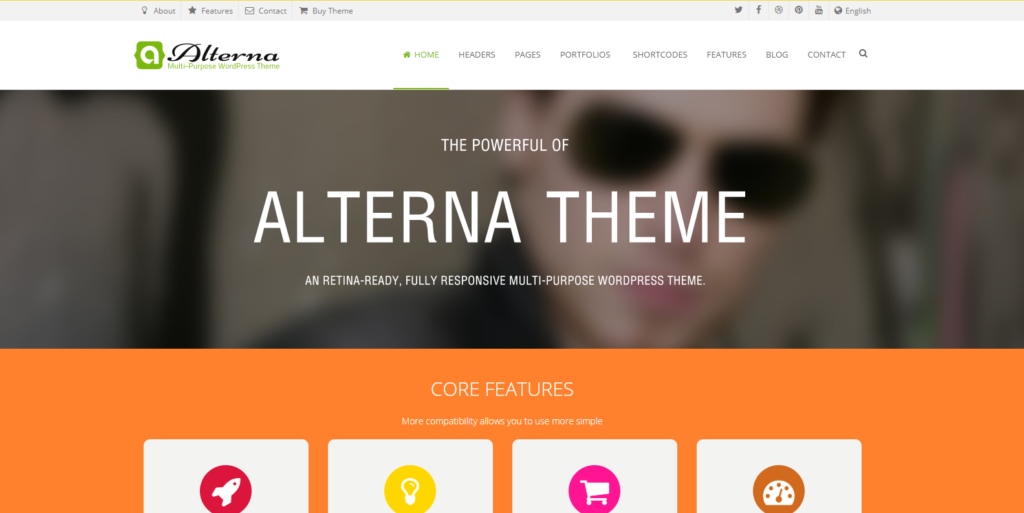 Alterna is one of the hottest and best-selling WordPress themes this 2020. With Alterna, you can create any type of website using its drag and drop visual composer page builder. The best thing with this WordPress theme is it provides features and plugins that are more expensive than the theme itself.

It comes with an amazing slider plugin, parallax slider, premium fancyBox, waterfall Flux with AJAX, and many more!
Ocean WP

One of the fastest-growing theme for WordPress. This extendable and lightweight theme will allow you to create different kinds of websites. It can be integrated with multiple platforms such as wooCommerce and other page builders. With Ocean, you won't need to install plugins as it already provides image sliders, multiple custom widgets, color options, header layouts, and many more.
Avada
This is one of the excellent premium WordPress themes. This multi-purpose theme allows you to develop versatile websites within a few clicks. Avada comes with over 41 featured websites and more than 255 web page designs.
You can use their demo installer to set up the content. Moreover, it comes with over 1000 customization options. It is compatible with many WordPress themes.
Soledad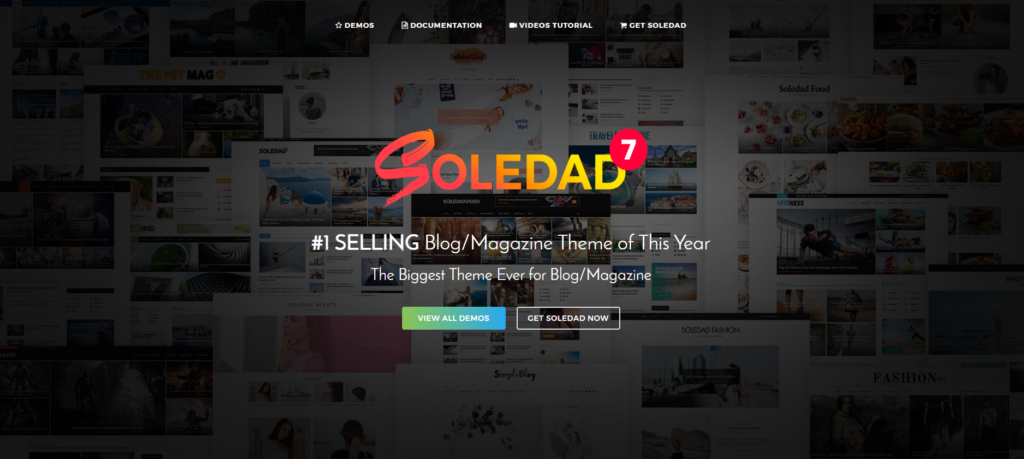 Are you planning on making a magazine type of blog? Then you should take Soledad as your WordPress theme.

There's no doubt that this is the best WordPress theme that you find from ThemeForest. It comes with excellent magazine layout options, over 1000+ sliders, and many more. Its single post templates are worth mentioning that allow you to share your stories.

You can create a completely customized website using its page editor support. It is compatible with the WP bakery and Elementor page builder.
The 7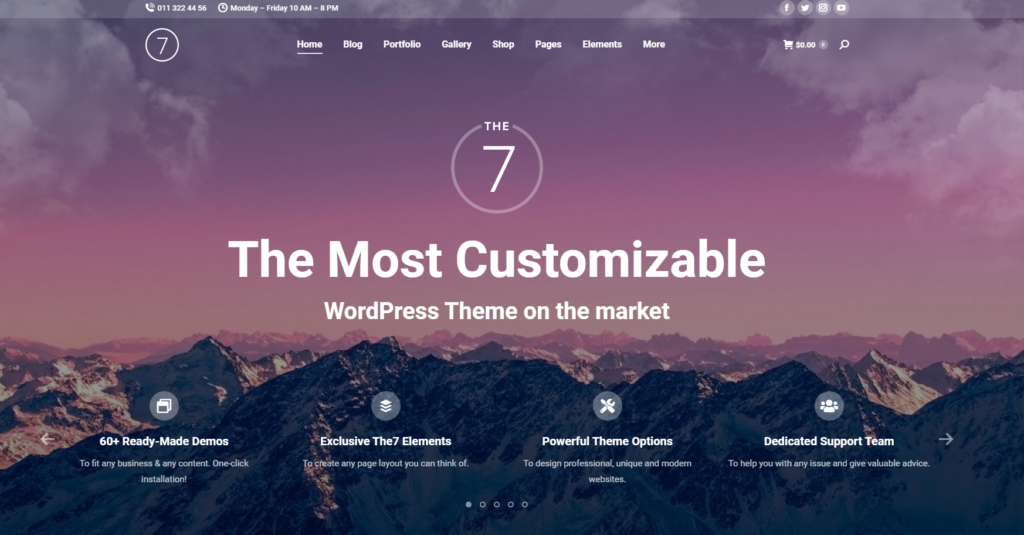 The 7 is one of the easiest to customize WordPress theme ever. It offers more than 1000+ theme options to allow you to build everything that you can think of for your website.
If you like using Page Builders then this theme is perfect for you as it offers full and seamless integration with WPBakery Page Builder and Ultimate Addons.
But of course that is not the only thing that is best with The 7. It also offers:
Newspaper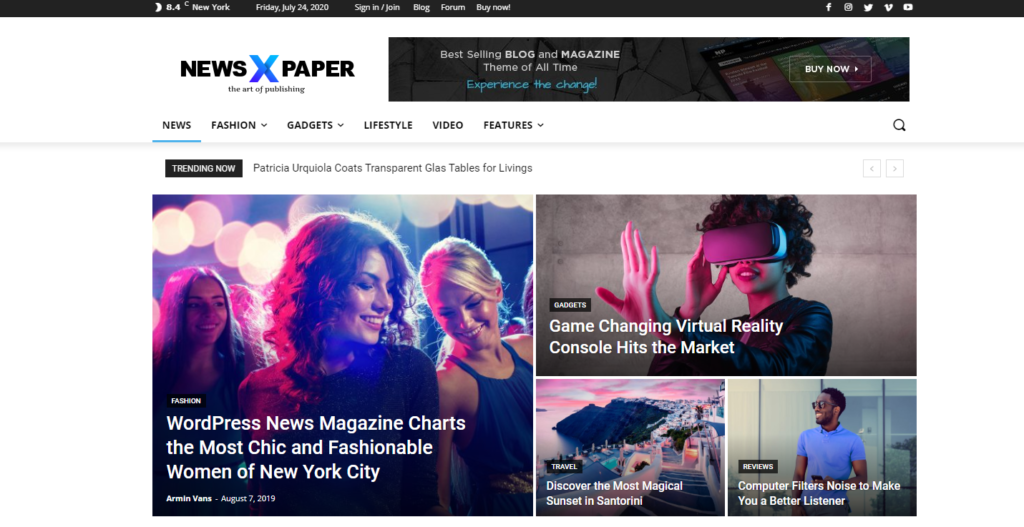 Are you planning on building a news website or blog? Then Newspaper is the WordPress theme that you should be using.

With Newspaper, you can create a great news website that look simple yet professional and organized. You can also use this WordPress theme for different types of websites like fashion, food blogs, travel, and lifestyle.
Bimber
Bimber is yet another newspaper WordPress theme that allows you to create an attractive, high-speed, and fully functional website in less than one day. It offers a bunch of powerful plugins that can improve the functionality of your website inside and out.

With Bimber, newsreaders won't finally have trouble reading your news day and night. Thanks to its powerful dark mode feature, readers can finally switch your website into a dark mode setting in just one click of a button.

If your niche is about viral content then this theme is perfect for you.
RealHomes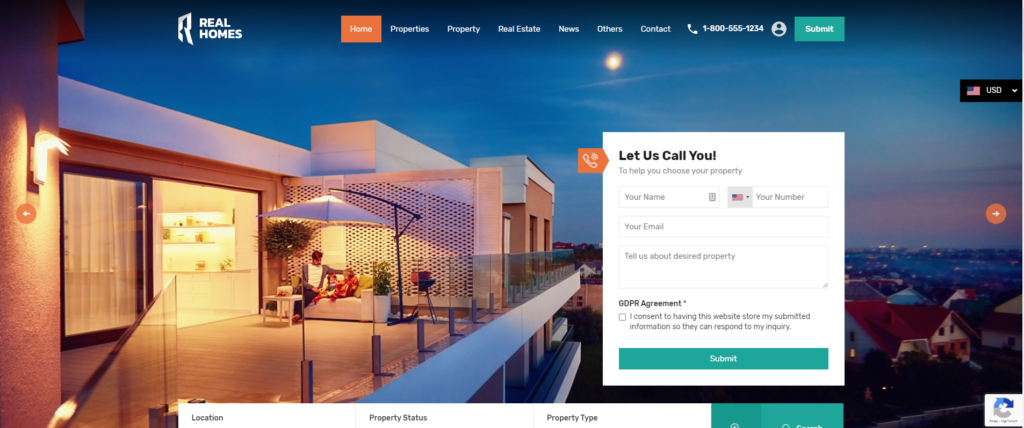 It's quite hard to find a WordPress theme that matches with real estate niche right? Fortunately, it isn't. RealHomes is a WordPress theme created specifically for real estate niche websites.

With RealHomes, you can easily create a website that showcases your properties. It's super easy you can create a website in less than an hour.
Conclusion
It's true that it is wise to do some research before investing money into a new WordPress theme. You're doing great for doing research about it! All the above-listed themes are perfect and can be used for multiple websites. Feel free to pick your favorite theme according to your requirements.
Disclosure: This article may contain affiliate links, which means we may receive a commission if you click a link and purchase something that we have recommended.
React to this topic