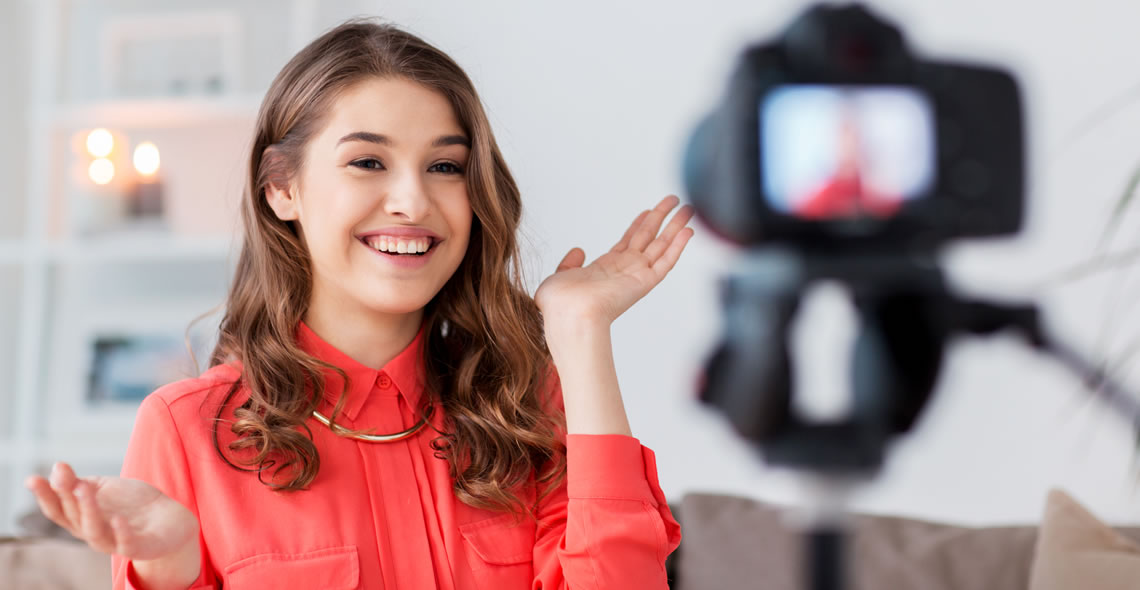 In this article, we'll be focusing on teaching you how to become a vlogger, regardless of where you want to make content (YouTube/Twitch). Before we start digging into how to become a vlogger. It's important to know what vlogging is all about.
What is a Vlog?
A video blog or video log, usually shortened to vlog is a form of blog for which the medium is video, and is a form of web television. Vlog entries often combine embedded video (or a video link) with supporting text, images, and other metadata. Entries can be recorded in one take or cut into multiple parts. The vlog category is popular on the video-sharing platform YouTube.
Video logs (vlogs) also often take advantage of web syndication to allow for the distribution of video over the Internet using either the RSS or Atom syndication formats, for automatic aggregation and playback on mobile devices and personal computers (See video podcast).
There are things you need to understand first before you can start vlogging. Here's the list:
Video Editor
Video editing is the most crucial part in video blogging, all footages that you have recorded needs to be edited with video editing software like Adobe Premiere or Sony Vegas.
Camera
This is one of the important pieces of equipment that you need to be carrying when you make a vlog. If you don't have a camera with you then you won't have footages to be edited, to begin with.
Lighting
Not entirely necessary, but strongly recommended especially if you're filming anything inside your house. A simple overhead lamp will usually suffice.
Micophone
It is important to make your videos understandable, so getting yourself a nice microphone attached to your camera will surely make everything better. A YouTuber once said that "it doesn't really matter if you're video quality is bad, as long as you have good audio quality."
Look for Existing Vlogger
You can understand more how vlogging works if you watch some of the biggest vloggers in the platform like Zoella, Jenna Marbles, Casey Neistat and more. By doing so, you can get more ideas on what you actually wanted to do. Do you like talking about cities? Do you like talking about food? There are lots of things you can do when you make a vlog so make sure you understand them.
Engage with your Audiences
One of the most important things vloggers do is engaging with their audiences, they tend to ask questions like "What they want to see in the future videos?". Asking questions will bring more attention to your viewers to act (liking, sharing, or talking about the topic) and make sure you keep your questions appropriate because you don't want to make your viewers feel harassed.
Keep your Content Interesting
Include in your videos all of the things that are interesting like events or sketches. Make it funny so your viewers will never get over with your videos. Another example is if you're traveling. Make good footages of cities that you are visiting and edit them with nice and cool effects with music.
Promote Your Content
So you're done recording and editing your video and you have already uploaded the video in your channel. It's time for you to promote it online using social media like Facebook, Instagram or Tweeter. By doing so you can keep track of your followers who are interested in your future videos. You can engage with them as well with these social platforms. So build your community as much as possible.