So you've been creating Shopify apps through localhost and you're thinking of publishing it online so Shopify merchants can install your app to their store.

The issue that you're having now is which web host provider is the best for your Shopify apps. Well, we're here to tell you.

One of the best web host providers that you can use for your Shopify apps is Hostinger and part of the reason why is because, unlike other web hosts, Hostinger is allowed to interact with Shopify through XMLHTTPRequest or AJAX. You're surprised? We are too!
We have tried so many web host providers for our Shopify apps and sadly, most of them failed to take care of our apps!

Of course, there are plenty of reasons why you should pick Hostinger for your Shopify app projects, and today, we're going to list down all of them.
Why you should use Hostinger for your Shopify apps
If one of your main concerns is your budget, then you've come to the right place. Hostinger is one of the cheapest web host services in the market but does that mean it's bad? no.

Below are some of the features why you should consider using Hostinger for your Shopify app projects.
Compatibility
Not all web hosts can be compatible with Shopify especially if your web host doesn't have an SSL certificate.

If your website still runs under HTTP, then expect Shopify to deny it.
Luckily, Hostinger offers a FREE SSL certificate so you can always run your Shopify apps without any issue at all.

Well, is that all that makes Hostinger compatible with Shopify for our Shopify app development?

Like what we mentioned earlier, Hostinger allows you to do HTTP requests without being blocked by the CORS policy. Of course, you'll have to make sure that your header is properly set up.
Ease of use
The Hostinger dashboard is fairly easy to use and if you're new to web hosting, you're going to love using Hostinger.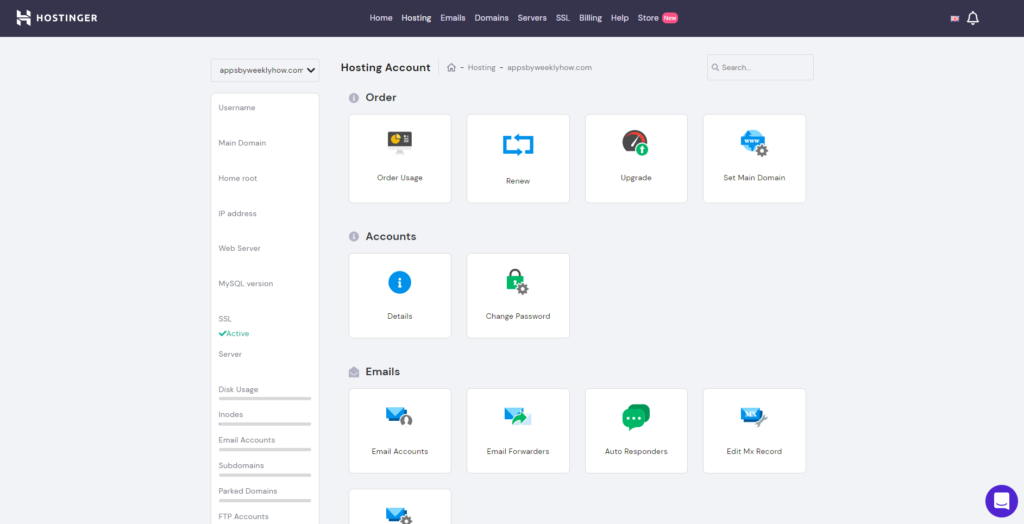 Everything in the Hostinger dashboard is understandable and straightforward. Each page is partnered with a very large logo and categorized to make it easier for you to find what you need.

There's also a search bar for people that don't like scrolling down.
Speed
For a very cheap web host, you would expect to have a very slow website. However, that's not the case with Hostinger.
According to their website, the fastest response time that they can reach is about 45 milliseconds, which is insane! If you're only using their shared web host, what more if you use their business web host plan?

Unlike other web host providers, Hostinger uses technologies that are up to date. In fact, they always update their technologies so that users can always have a good experience.

If you're going to use Hostinger for your Shopify apps, it is expectable that your apps will load fast but of course, this will always depend on your codes or files. It is advisable to make your codes optimized as much as possible so that you can take advantage of Hostinger's speed.
Price
If you're in a tight budget and you want to save as much money as possible, then Hostinger should be your choice.
For only $0.99, you can have a single web host with a free SSL certificate which is a good deal especially if your only plan is to host your Shopify apps.

Though it's important to remember that the price will depend on the contract you're getting.

For a 1 month contract, the price will be almost $10 plus the setup fee which will cost you another $5. That's still cheap compared to other web host providers but quite expensive just for a one month service.

To fully save a lot of money, it's best if you take their 48 months contract, which will only cost you $47 and no setup fee. That's FOUR years! and you will only need to pay $47.

Now the question is, which plan should you really take?

Well, of course, if you're just trying out, we recommend taking the single shared web hosting. Then, just upgrade to the business plan once you get enough installs in the Shopify app store.
Stability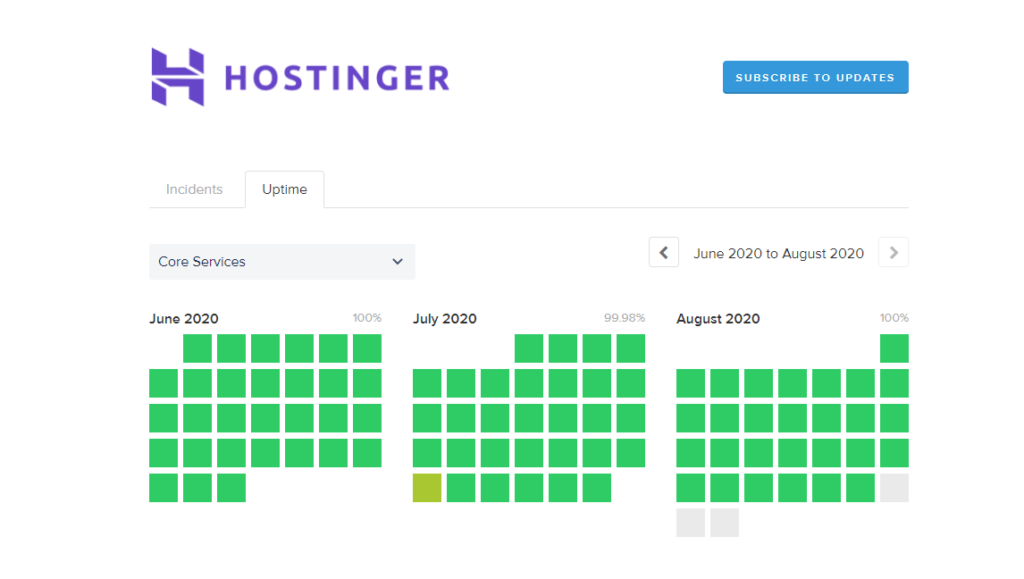 There will be times that your website can go offline but how long can your website stay offline if you use Hostinger?

According to Hostinger, the percentage of your website going offline is around 0.03% which means in one year, your website will barely go offline.
Support
It's been known that Hostinger provides the best support for their users. However, in 2020, changes started to come up.

In 2019 or even before, Hostinger provides 24/7 support for all of their users but in 2020, Hostinger removed the chatbox in the dashboard and you can only contact them through their email.

But why?

According to their staff, due to the current situation of the entire world, Hostinger had to remove the chatbox.

We're assuming that this is a temporary change and once the pandemic is over, their 24/7 support will be back for everyone.
Conclusion
Do we recommend using Hostinger for Shopify apps? Absolutely!

Hostinger is one of the trusted web host providers in the industry, offering a very cheap web hosting solutions for your Shopify app development. If your plan is to save up money, then you should consider using Hostinger.
Disclosure: This article may contain affiliate links, which means we may receive a commission if you click a link and purchase something that we have recommended.