Shopify Development – Learn Shopify Liquid Programming
About Course
Do you want to learn Liquid programming so that you can customize or understand the codes of your Shopify theme? If yes, then you have come to the right place!
Welcome to the Shopify Liquid Programming course! In this course, my goal is to help you understand what is Liquid in Shopify: what it does, and how to use it.
In this course, I'm going to cover the following features of Liquid:
If you are a Shopify store owner, and you'd like to understand how a Shopify store is running, then learning Liquid can be extremely helpful.
In this course, I will also give you as many examples as possible to make Shopify Liquid easy to understand and how it blends with markup languages like HTML.
You will learn:
🤔 Why Take This Course?
One of the biggest mistakes that people make is that they customize their Shopify theme aimlessly. What they usually do is Google the features that they're looking for, then they will copy a code from someone else and apply it to their Shopify store without understanding the code that they copied and pasted. This can be an issue since they don't understand the objects, tags, and filters.
That's why I'm here to help you avoid making that mistake!
📌 Before Taking This Course
Now, what are the things that you need to know before taking this course? To get the best experience out of this course, it's highly recommended that you know how to use Shopify. What I mean is, you should know your way around Shopify from admin, to settings, and to the storefront.
Next, it's important that you know at least the fundamentals of programming (Like the operators, or data types). Though I will do my best to explain what is going on in each lesson so that even if you have less knowledge about programming, you'll be able to understand the code. In addition, for each lesson, I will provide resources related to the lessons (e.g. PDFs or articles) so that you can use those resources to learn more about Liquid.
Another thing that you can do is post questions in the Q&A section. So if you have questions, you can post them in the Q&A. I will also include in this course, quizzes or questionnaires so that you can test yourself if you can finally use Liquid.
So are you ready to learn Liquid? If yes, join me and I will see you on the other side.
Changelog
September 07, 2023
Updated course description
April 13, 2023
Added new chapter
Added/Updated lesson(s)
Updated course description
March 05, 2023
Added new lesson(s)
Fixed video/lesson(s) misspellings & errors
Updated course description to match the lessons
February 07, 2023
November 27, 2022
Added new lessons
Updated the video introduction of the course
Show More
What Will You Learn?
Learn about Shopify Liquid (Objects, Tags, Filters)

Learn how to read Shopify codes

Shopify Theme Development
Course Content
Getting Started
What is Shopify Liquid?

Programming Languages vs Template Languages

Becoming a Shopify Partner

Creating a development store

Download the course's Shopify theme
Objects
Tags
Filters
Creating variables
Object handles
Liquid examples
Sections & Schema
Metafields
Student Ratings & Reviews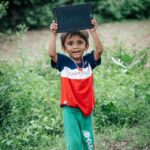 1 month ago
Loving the course so far! Job well done to Bernard. I like that there also examples of Liquid how to create a navigation so you get the idea of liquid programming. I look forward to finish this course and continue with the theme development course next.