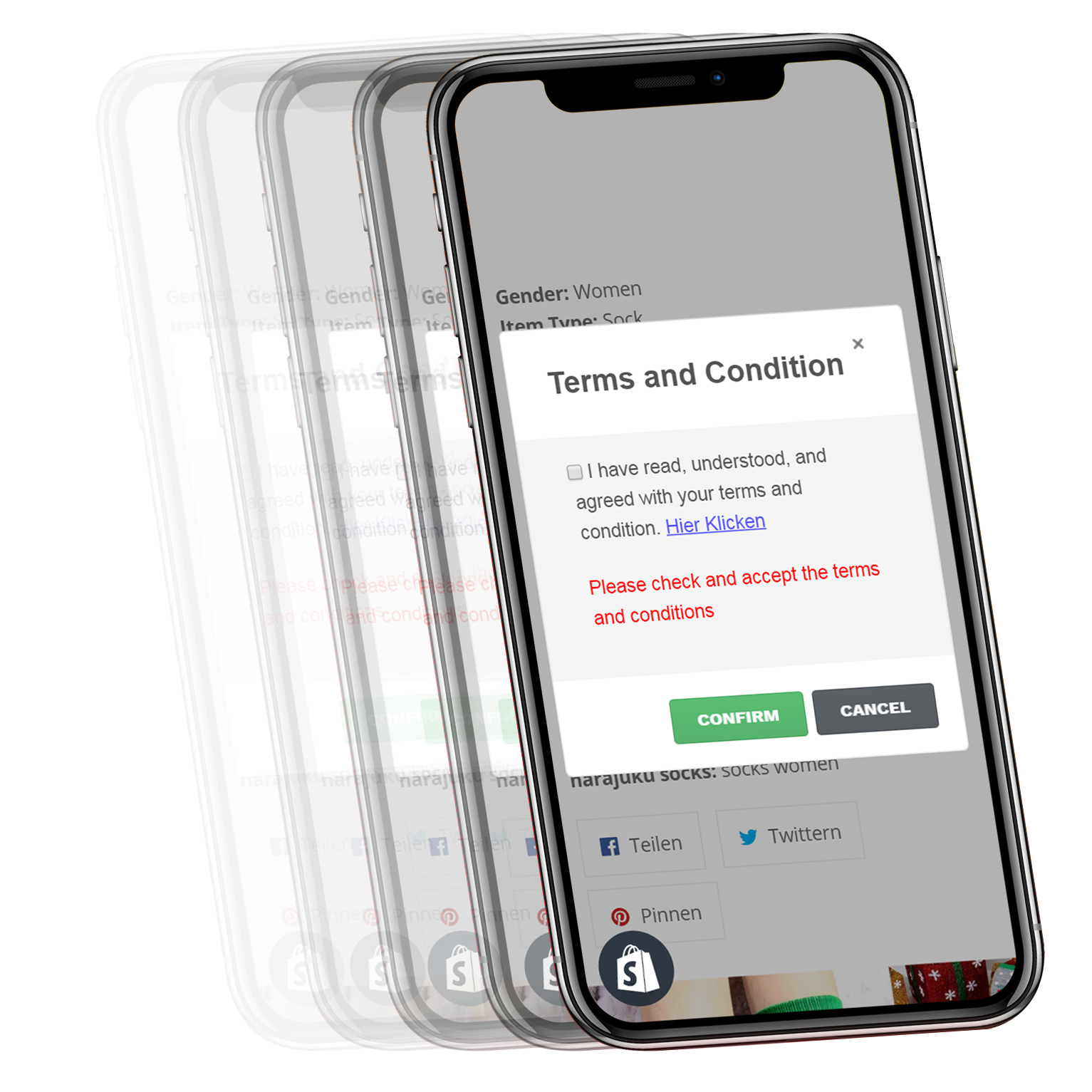 TURTLEAPPS
Terms and Conditions Pop‑up
Most merchants are looking for apps that can notify customers about their terms and conditions. This is very important especially if you have implemented policies under your store.

This is what this app is meant to be used. Terms and Conditions Pop-up will send a pop-up message to customers as soon as they proceed to checkout.
TURTLEAPPS
Product Warnings/Notifications
It is important for some merchants to notify customers about certain products. For instance, product A is running out or not currently available for countries like A or B.

It may sound similar to the Terms & Conditions app but this app is completely different. Product Warnings/Notifications have a couple of features that only work for product pages.

We have also implemented on this app a Geo Location feature so merchants can prevent customers from purchasing products if the customer lives in the state/country specified by the merchant in the backend interface.