Terms and Conditions Pop‑up
When the customer clicks on 'Checkout' in the cart page or on the dynamic checkout buttons (Paypal, Google Pay, Shopify Pay, Buy Now) on the product page a popup appears.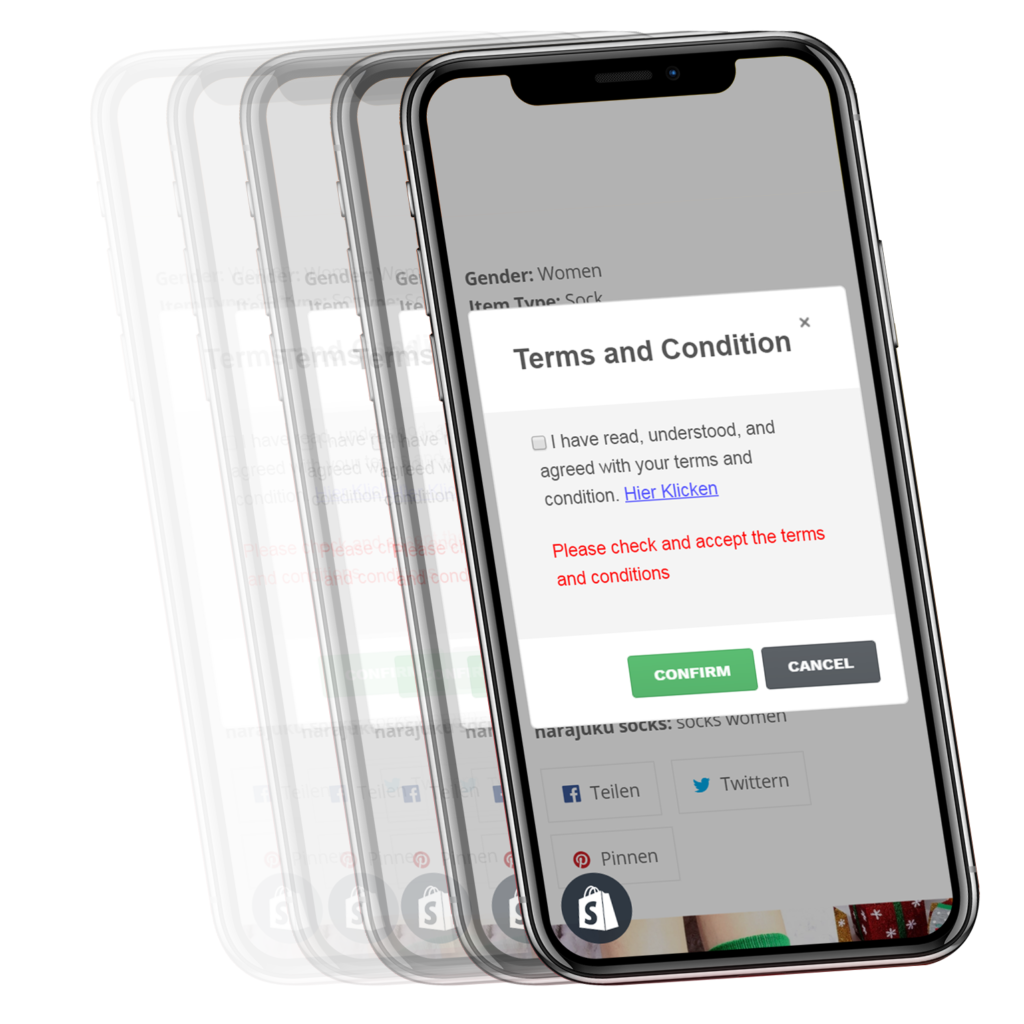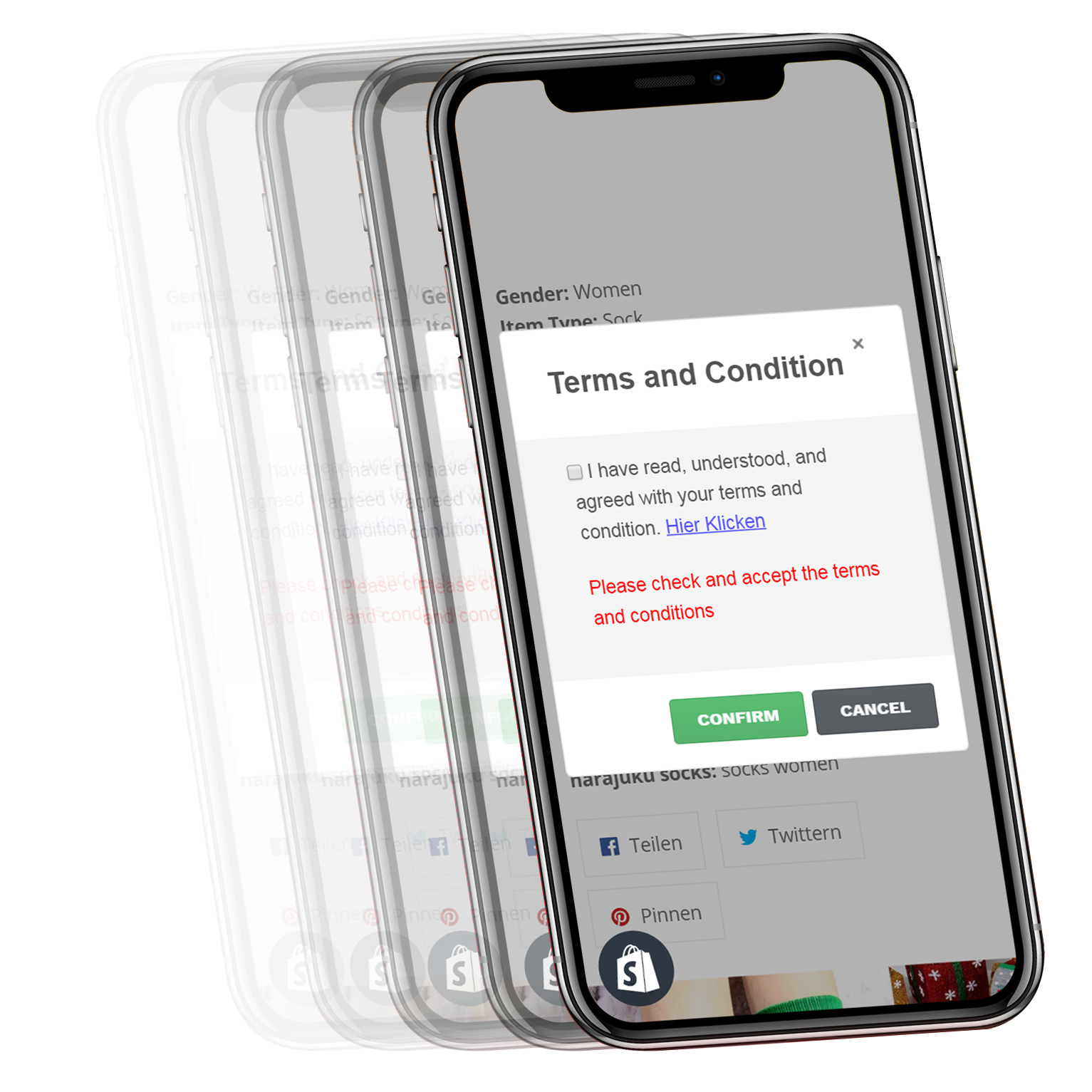 Product Warnings / Notifications
When customers add a product to their cart or if they click on the dynamic checkout buttons (Pay Now, Google Pay, and Paypal) you can display a popup warning. You can decide on which products, variants, and collections the warning should appear and even create multiple warnings.