Jeff Bezos and MacKenzie Tuttle Bezos Getting Divorced
Ending a relationship, as they always say, is hard to do. But it's even harder when there is $137 billion on the line. That is the case of Amazon head Jeff Bezos and his "soon-to-be-ex-wife", MacKenzie Tuttle Bezos. According to TMZ, the said couple does not have a prenuptial agreement.

Jeff Bezos is named as the 28th largest landowner in the United States, according to The Land Report, which keeps tabs on such matters. On the other hand, his wife is not on the list. Mr. and Ms. Bezos apparently own five homes located in Medina, Washington; Beverly Hills; Van Horn, Texas; Washington, D.C., and Manhattan.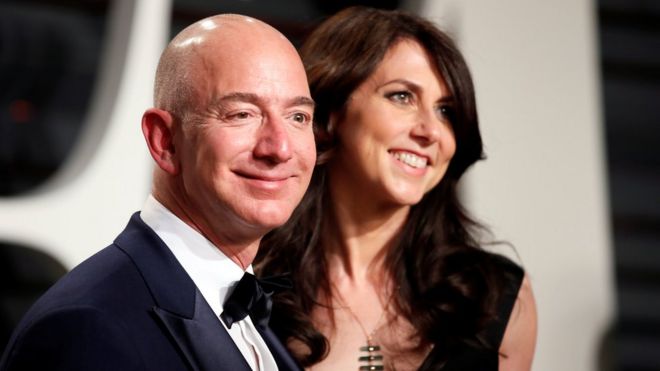 This divorce could affect the Amazon and possibly The Washington Post as well, which the online-retail baron bought during his marriage. Amazon is a public company of which Jeff Bezos alone owns. If he has to split up his shares to his ex-wife, he may lose control of the company. Attorney David Starks told CNBC that he assumed that the Bezos' had come to an agreement before announcing their divorce. "I have to imagine that some of the longest conversations and most legal mind power went into how to fashion a settlement that retained Jeff Bezos' ability to remain a controlling shareholder in Amazon," Starks told CNBC.
To this day, it is official that Jeff Bezos and MacKenzie are now divorced after 25 years of their marriage.
React to this topic