How To Draw – A step by step guide for beginners
Anyone has the ability to draw. With practice, you can draw or even paint like Bob Ross. In this tutorial we'll be teaching you how to draw and teach you the basics of drawing, including proportions and perspective. Also giving you the basic ideas to help your drawings stand out from the rest of the world.
Practice Your Basic Drawing Strategies
Start sketching with simple objects or common things that you see around you and progress to more complicated objects. A good sketch to do for beginners may be things such as fruits like apples, bananas, or mangoes.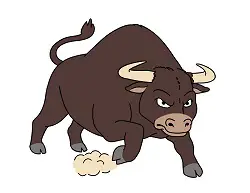 This way, you'll be able to practice your shading skills and the better you get at drawing real-life objects, the better you'll eventually be at putting ideas on your canvas.
Draw As Many Drawings As You Can
The more you draw, the better you will be. Even if you feel sometimes that most of your drawings don't look like the way you wanted it to be. Keep sketching, It helps your hand and fingers get use to drawing.
Practice with drawing shapes, challenge yourself to make them as perfect as possible. Especially circles, once you get used to making shapes it'll be more easier for you to make detailed drawings.
Progress yourself by drawing curves and curls as well. For example, ocean waves or a glass of wine with curves.
Compare your drawings. This way you will see if you made improvements. It will also help your mind to get more ideas on what you can do to improve your drawings. By noticing what is missing to your drawings. Details rather?
Improving Your Drawings


There are many ways to improve your drawings. It's either by giving it colors or by elaborating more your drawings. Adding details to your drawings will make it more realistic and meaningful.
Give your drawings a "shading". What this means is by giving your drawings different contrast and color. For example, imagine your drawing a perfect circle. The circle itself won't give much of a feeling, don't you agree? So, by giving it a shade on the other side of the circle like a shadow effect. It'll give your drawing a depth, intensity and luminosity.
Understand Lightings, drawing objects in a 3D manner will obviously require you to put shadows and details into it. Shadows are just the mirror of the object that you're sketching. However, it is just a "shadow". A dark shade coming from the object due to the light that was emitted to the object that you draw. Shadows can be stretch out, curved or misdirected depending on the plane where it is placed.
How To Draw A Circle?
You may follow this steps to be able to draw a circle:
React to this topic